LIGHT MEETS ACOUSTICS
The Lighting Pad is an efficient sound absorber with a brilliant lighting effect. It combines both areas of competence of the Nimbus Group – i.e. the two architectural brands, Nimbus (light solutions) and Rossoacoustic (room acoustics) – in one single product: light meets acoustics.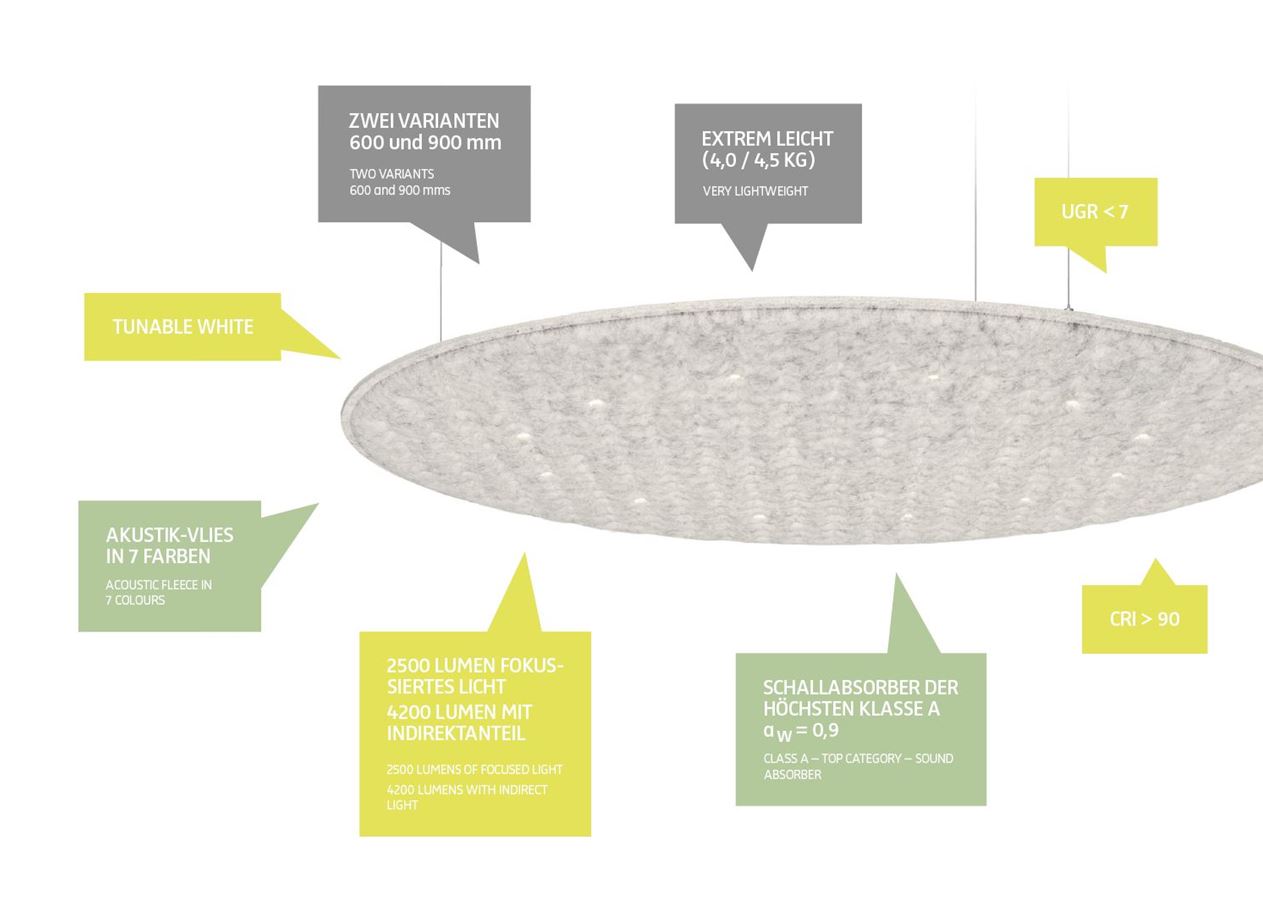 The new Lighting Pad immerses specified room zones in a high-quality atmospheric light, whereby the light source remains almost invisible. Only close up the small high-performance LEDs integrated in the pad become visible. These LEDs enable a very high luminous efficacy for atmospheric islands of light. They emit a brilliant, high-quality, glare-free light through so-called free-form lenses developed by the renowned Bartenbach laboratory.
Light-acoustics performance
But the novelty solves another central problem of modern interior architecture, which often utilises hard, sound-reflective surfaces made of glass or concrete; the Lighting Pad has a haptically pleasing fleece surface that is simultaneously an extremely efficient sound absorber. At the same time the material enhances the creation of a warm and cosy room atmosphere.
Workplaces, meeting points, lounges, hotel and catering facilities – the Lighting Pad is used in almost every area where a high-quality light and acoustics solution is demanded. The light-acoustics module is available in various shapes and colours and allows users to react flexibly to spatial specifications and develop tailor-made solutions – alone or arranged in groups or in specific structures. Moreover, the Lighting Pad can be perfectly combined with the sound absorbers of the filigree Rossoacoustic Pad product family or the Nimbus Modul Q/R Project LED luminaires.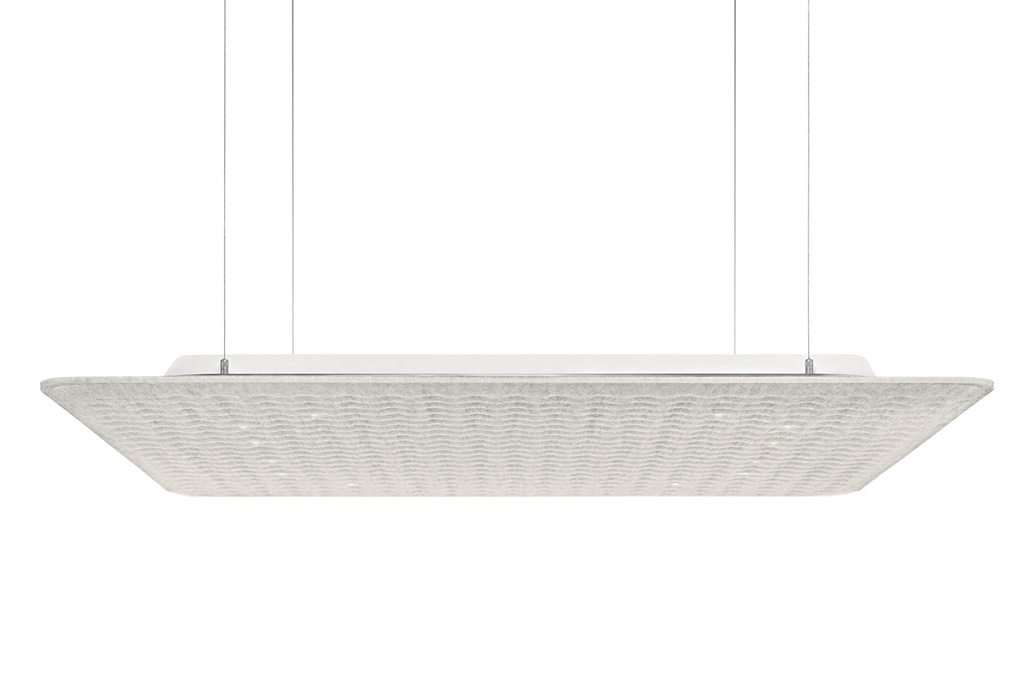 Colourfulness
The Lighting Pads come in a variety of different colours. In addition to a warm white, there is a selection of 6 harmonious natural colours that enable a variety of coherent colour combinations.

Consulting and planning expertise from a single source
Nimbus's in-house planning team provides comprehensive consulting services such as lighting and acoustics planning. As a specialist for room acoustic solutions focusing on shielding and speech intelligibility, Rossoacoustic also provides its own acoustic measurements: more information.
Two versions, two sizes
Thanks to its different forms (round/square), the Lighting Pad blends in perfectly with its surroundings:
Continue to the Lighting Pad Q family…
Continue to the Lighting Pad R family…