We cannot see light. What we perceive as light is the reflection of energy on an opaque surface. Being able to use this reflection in a targeted manner is a vital element in the atmospheric presentation of a room. We want to see the effect of light and not its source on the celling. Like the warm light of the sun when it is low in the sky and falls onto walls and floors, light from an invisible source is the star of the show.
Pinpoint light.
Light only where it is wanted, without irritating stray light, without lighting up the ceiling: that is the way to lay the foundation for room design and presentation. With Q One, light is emitted almost horizontally and forms a precise circular segment on the wall that gently fades towards the edge.
Excellent light quality and a light source that is practically invisible: Q One provides pinpoint accentuating light to complete our toolkit for lighting designers. The minimalistic luminaire made of black or white aluminium combines an especially developed reflector with a high-performance LED – glare-free and powerful.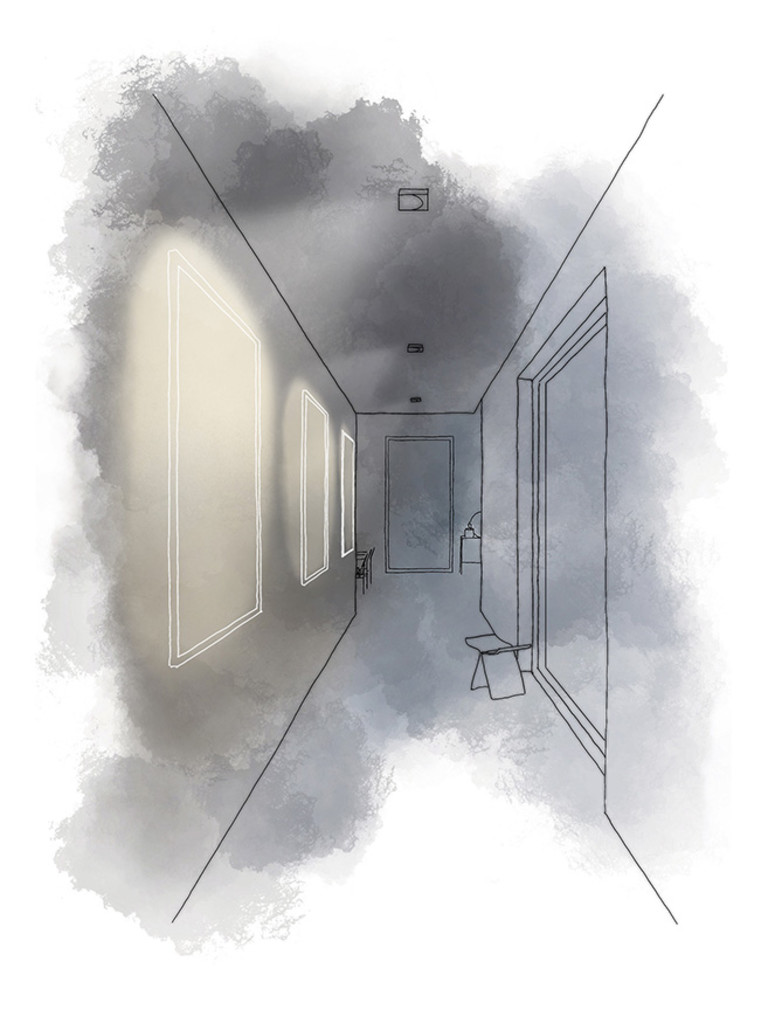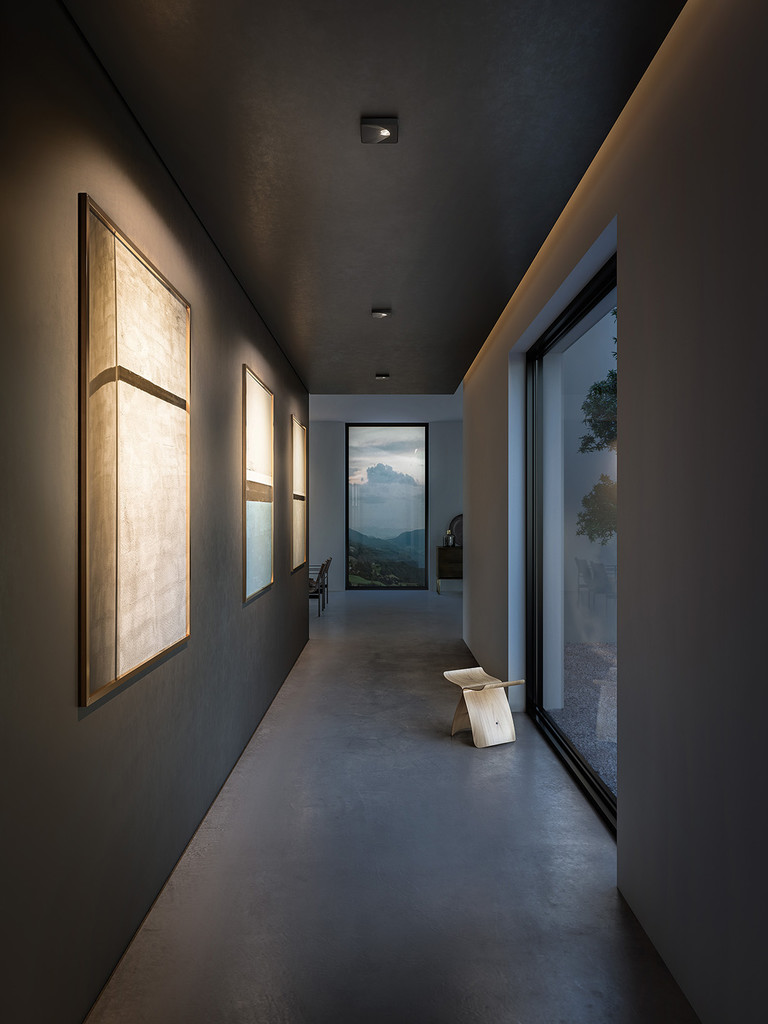 Atmospheric mixture of ambient and reflected light.
The Q One family of luminaires
Q ONE IN
The minimalist among minimalists.
Installed flush with the ceiling and almost invisible – Q One In provides a perfectly defined lighting effect. It enables pleasant wall washing and stylish presentation of shelves, art and other items.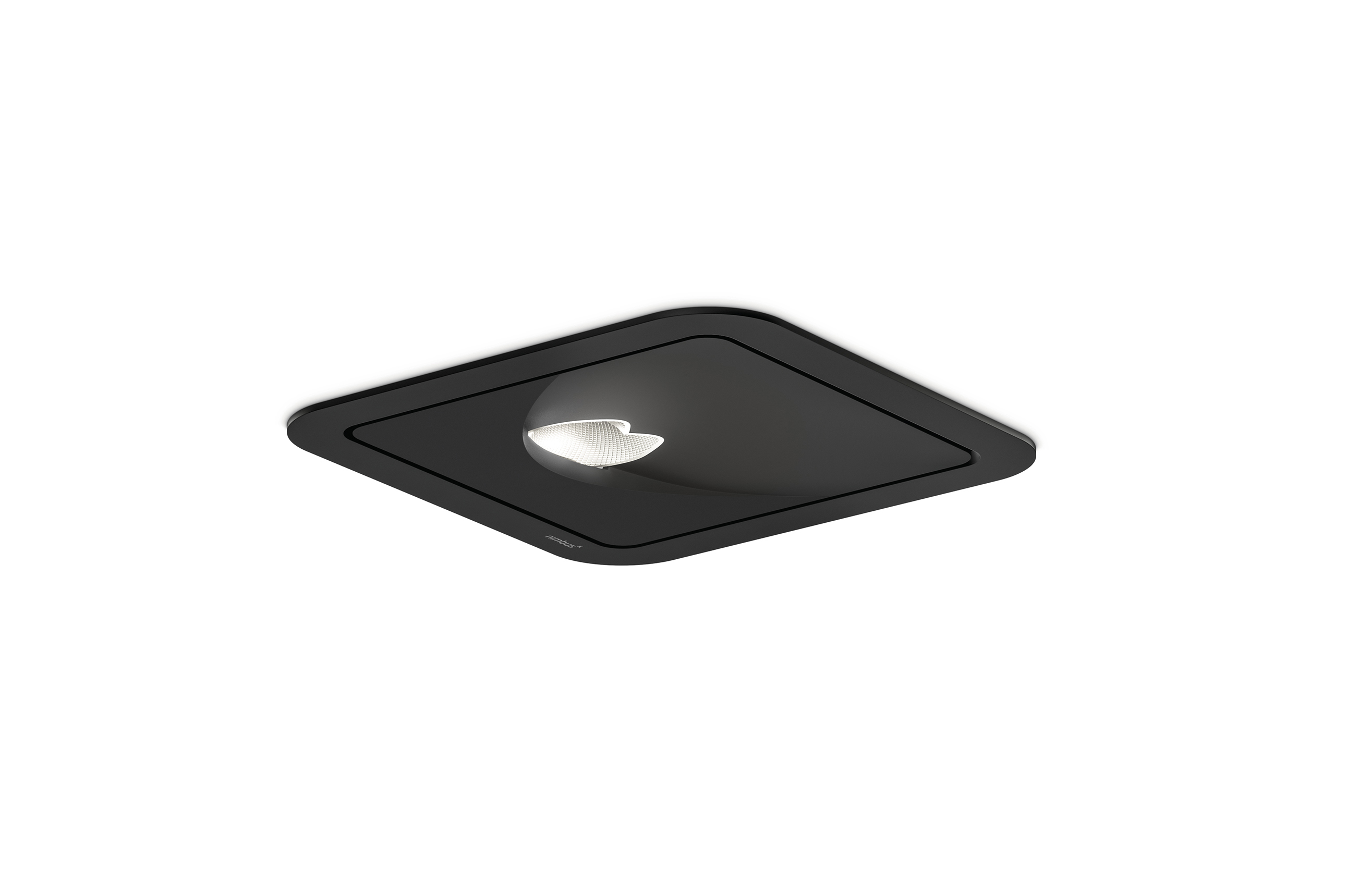 Q ONE
Elegant and minimalistic with a strong lighting performance.
The Q One ceiling luminaire is a LED wallwasher with a cubic housing for surface mounting. Classic black or white for all areas in homes, offices and galleries where a brilliant light pattern is required on the wall. Q One is available in surface-mounted and semi-recessed versions.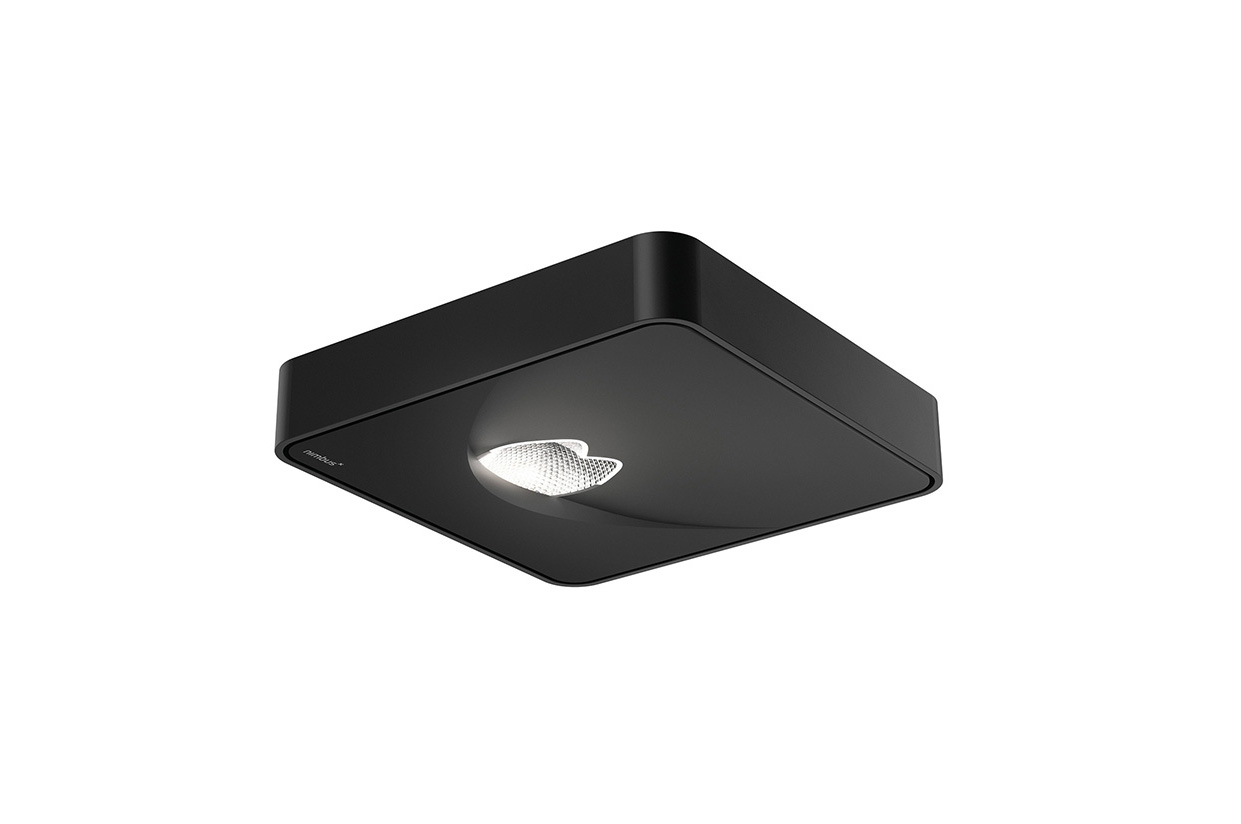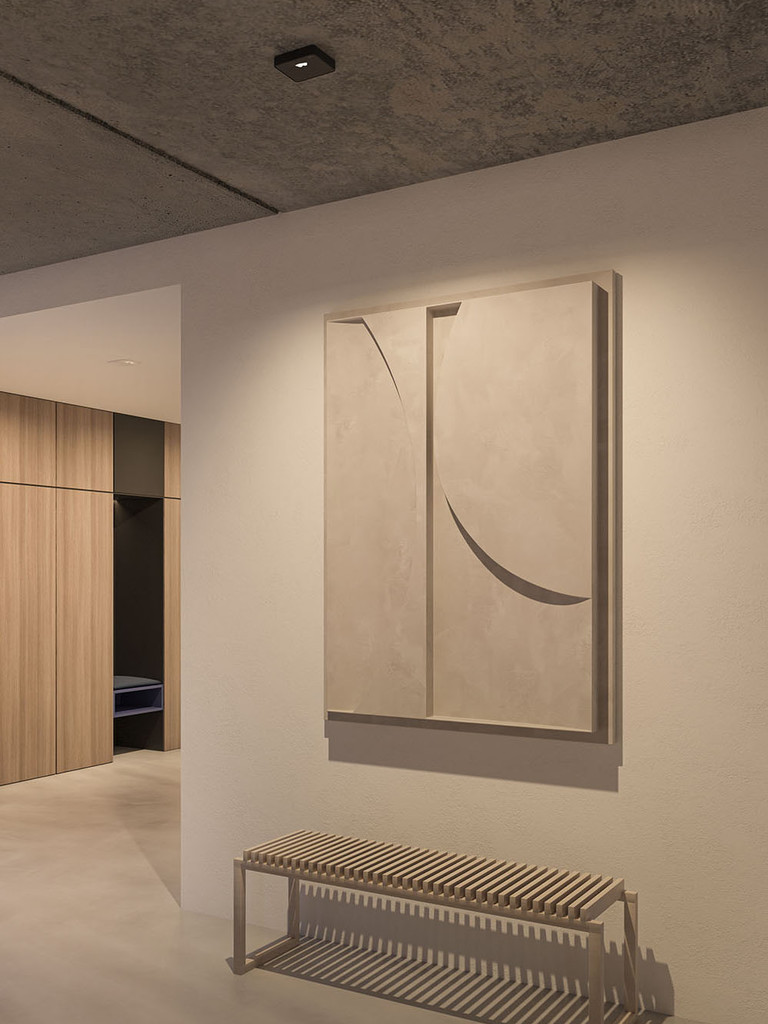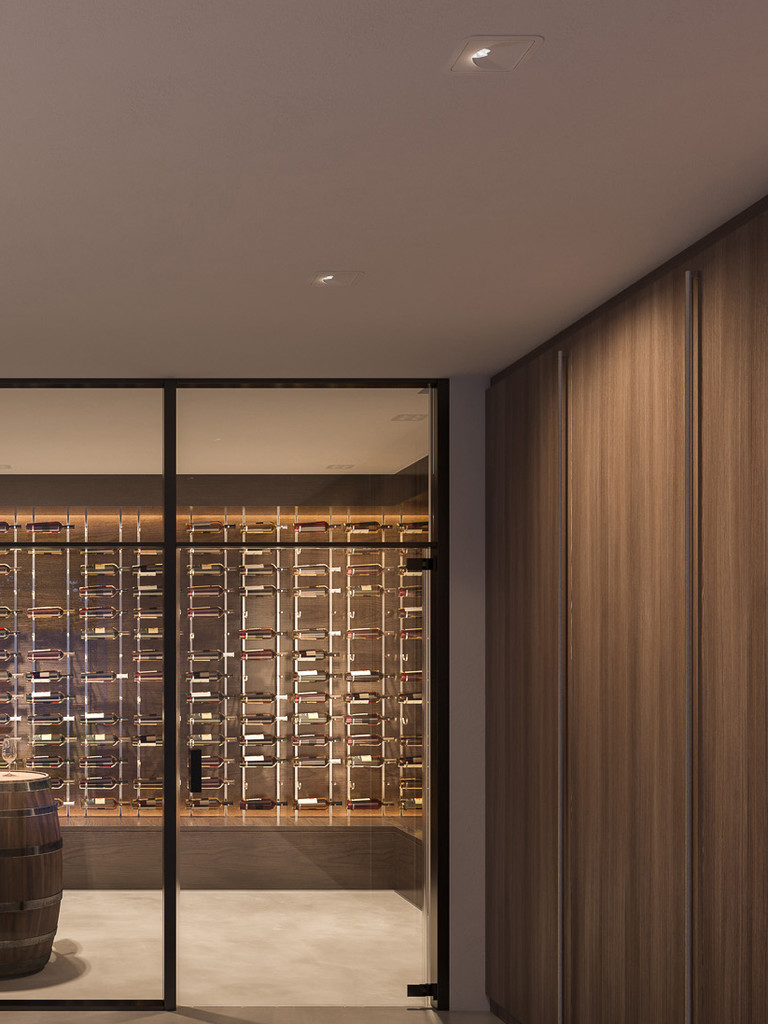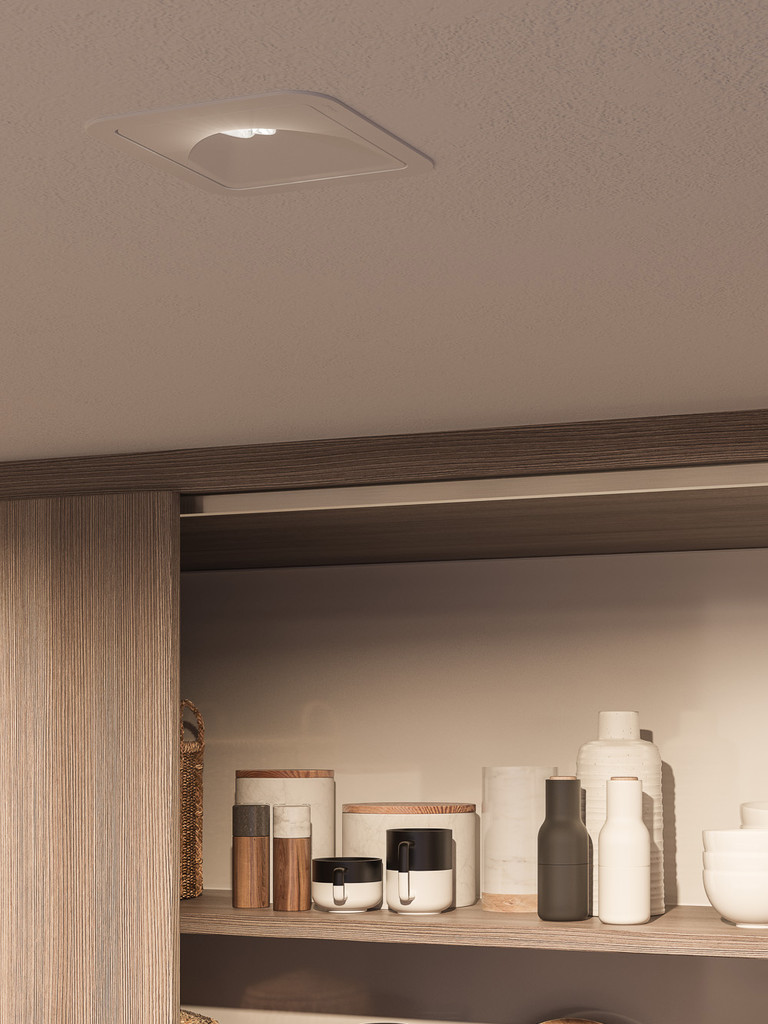 At a glance: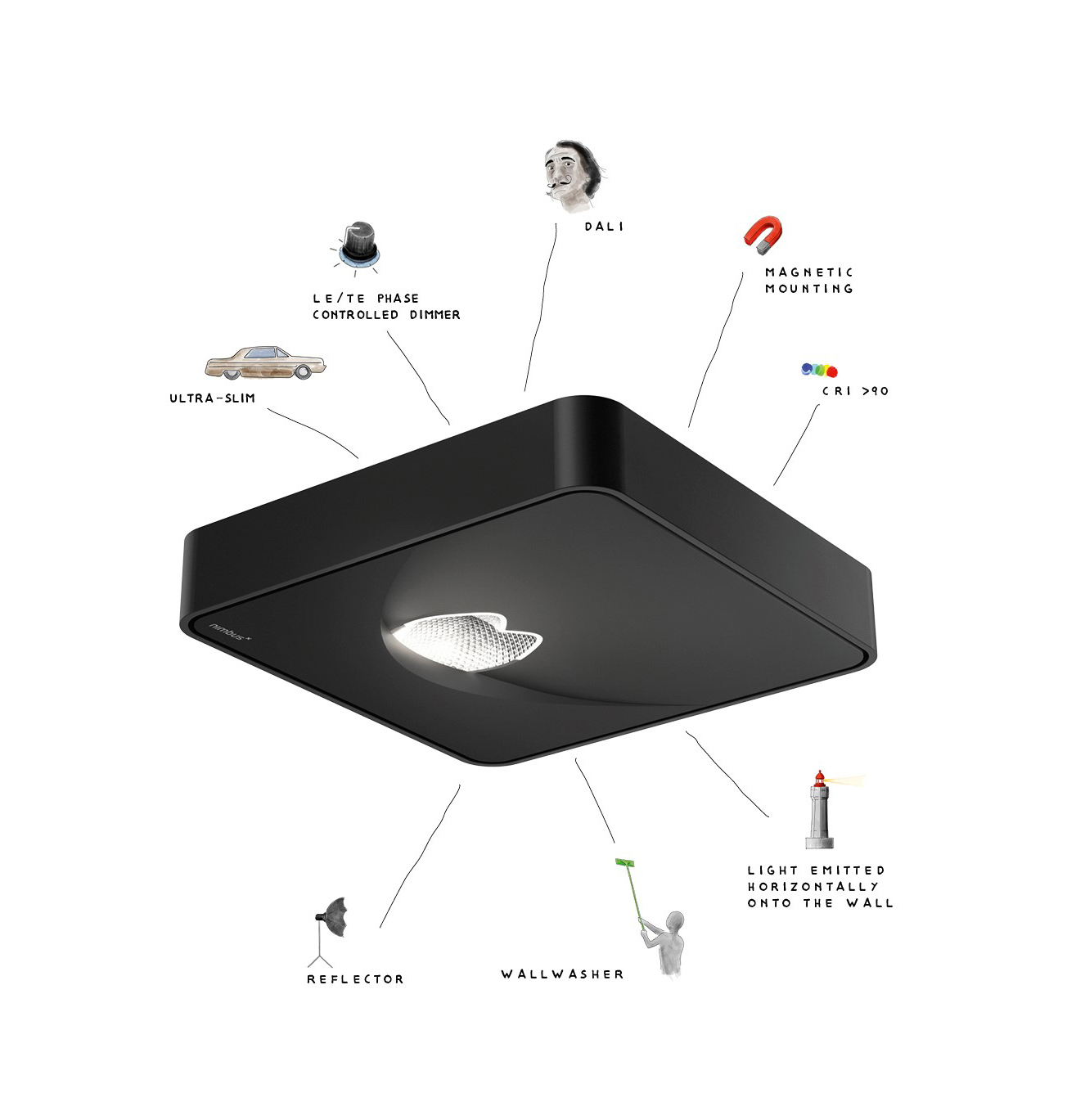 Thanks to its integrated converter, the luminaire can be simply retrofitted to existing 3-wire ceiling outlets and fixed into position by means of magnets. Integrated leading/trailing edge phase control dimming makes dimming simple using normal wall dimmers. With no effort at all!
You will find further information, data sheets and 3D data relating to Q One on the following product pages:
Follow this link to find out even more about directed light.